[Easy recipe] You can make it even on Christmas day!Cute and delicious "Fruit Sandwich" (December 23, 2021) | BIGLOBE News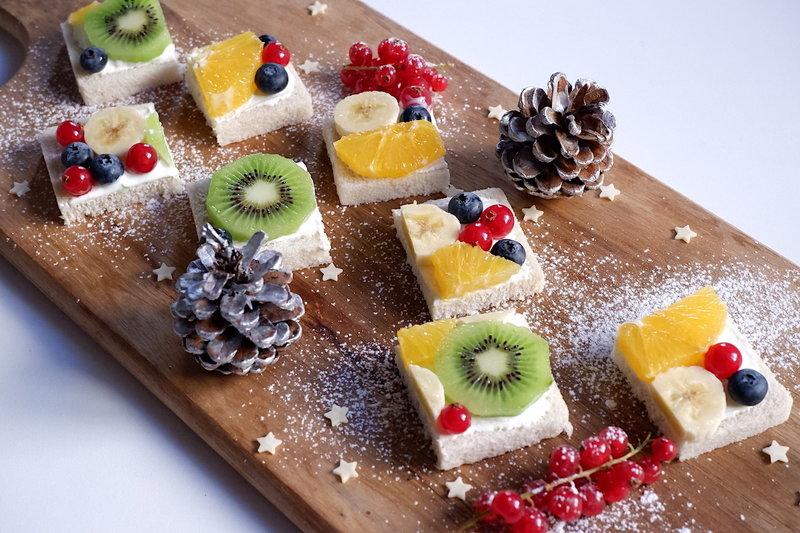 Thursday, December 23, 12:30 Yemone
A fruit sandwich that is perfect for breakfast and snacks. I want to enjoy not only strawberries and bananas but also many fruits at once! I found the perfect recipe for such a mood on the official page of the dairy maker Meito. A dessert-sophisticated "fruit sandwich" that is perfect for Christmas hors d'oeuvres. One of the attractions is that it is easier to make than sandwiches!
Fruit sandwich recipe
Ingredients (for 2 people)
Sour cream ... 25g Granulated sugar ... 10g Fresh cream ... 10g Lemon juice ... 1 teaspoon bread ... 2 pieces Strawberries, kiwi and other fruits of your choice ... as appropriate
How to make
1. Put sour cream, granulated sugar, cream and lemon juice in a bowl and mix well.
* Depending on the type of sour cream, it may become so loose that it cannot be applied to bread. In that case, try reducing the amount of fresh cream.
2. Apply the cream of 1 to the bread with the ears cut off (even the bread for sandwiches).
3. Put the cut fruit on it and cut it to make it easier to eat.
Arrange infinite!Let's enjoy various tastes with a little effort
Sour cream with moderate acidity and richness goes well with not only fruits but also jams! Add jam instead of sugar for a beautiful shade. Not only the taste, but also the beautiful color of the cross section when cut is delicious.
If you can't get sour cream, try using cream cheese instead.
An open sandwich where you can enjoy the sweet and sour taste of fruits and cream. How about a Christmas party or a house cafe?
But after all, I'm also worried about the fruit sandwiches in the shop! In such a case, please also try "Very popular! 9 recommended fruit sandwiches in Tokyo".
[All photos by sweetsholic] Please do not use the images without permission. [Meito.co.jp]
Related articles (external site)