Laura and JO1 are here! Enjoy holiday shopping at Yves Saint Laurent's first virtual gift boutique.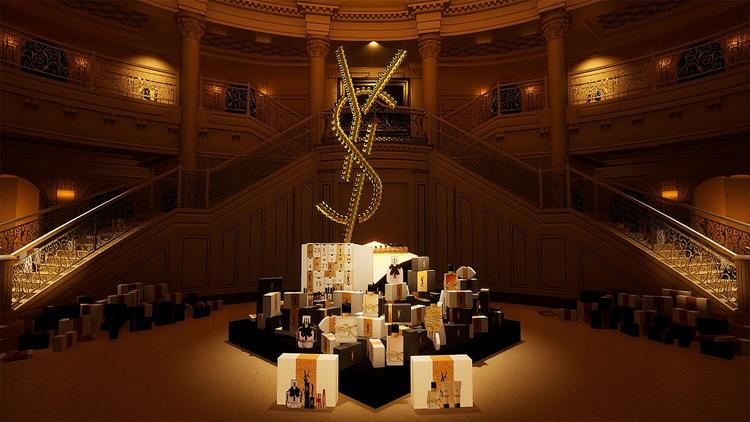 The first virtual gift boutique of "Eve Saint Laurent" will open for a limited time from December 1st (Wednesday) to 25th (Saturday), 2021!
/ prevnext
At the virtual boutique, which is inspired by a secret party held in a mansion in Paris, you can fully enjoy entertainment from shopping while being surrounded by the Christmas mood.
As special contents, you can enjoy the gift box service that the concierge proposes the perfect item for the recipient, the gold-shining Noel limited wrapping, and the Christmas card that can be sent by LINE. There are plenty of exclusive content for this period, such as a pairing game where you can get a mini size of pouch and pure shot lotion, and a welcome gift where you can get free shipping with a surprise.
This time, Japan's ambassador Laura and her official beauty her partner JO1 will appear in the gift concierge! There will also be a photo studio where you can make original photos by taking them with the original frames of JO1 and "Yves Saint Laurent" or combining them with your favorite photos.
In addition to the content delivered by inviting popular guests such as Yurina Kawaguchi and Dori Sakurada, a special live performance by Yves Saint Laurent's make-up artist Yuki Tokuzawa and JO will be held. Catch the latest information at "#YSL Virtual Gift Boutique".
The promotion will also be held at Yves Saint Laurent Beaute Omotesando Flagship Boutique, Isetan Shinjuku Store, and Hankyu Umeda Main Store. Find a new shopping experience and your own special holiday gift to liven up the Christmas mood.