Big success on TV! Chinese chef Komoda secretly teaches exquisite recipes using Ehime's delicious "longtooth grouper" | marie claire
[Related information] Chinese chef Komoda secretly teaches you exquisite recipes using Ehime's delicious "Hime Suma"
What is Ehime's proud fish, longtooth grouper?
It is said to be a high-class fish because it is a large grouper among the grouper family and is especially rare in the wild. Longtooth grouper, which is widely fished from the Japan Sea side from San'in to western Kyushu, the Pacific coast south of the Boso Peninsula, the East China Sea, and the South China Sea, is a fish that exceeds 1 m when it grows. It has a rare characteristic that some of them change their sex to male when they exceed 20 kg.
Because of its ecology, it was necessary to raise a part of it into a large male fish, and in 1992 Ehime Prefecture started research on "longtooth grouper". Now, we have succeeded in stably producing juvenile fish, and after about four years of aquaculture, we are shipping them nationwide in about 2 kg. Thanks to long research, improved farming techniques, and the clean environment of the Uwa Sea, it is traded as a more expensive fish than red sea bream and yellowtail.
[Related information] Ehime prefecture's exquisite "Mahata". Star chef's only recipe "Insta Live Lesson"
-Ehime longtooth grouper stewed in Shaoxing wine- Cooking time: 10 minutes Ingredients: approx.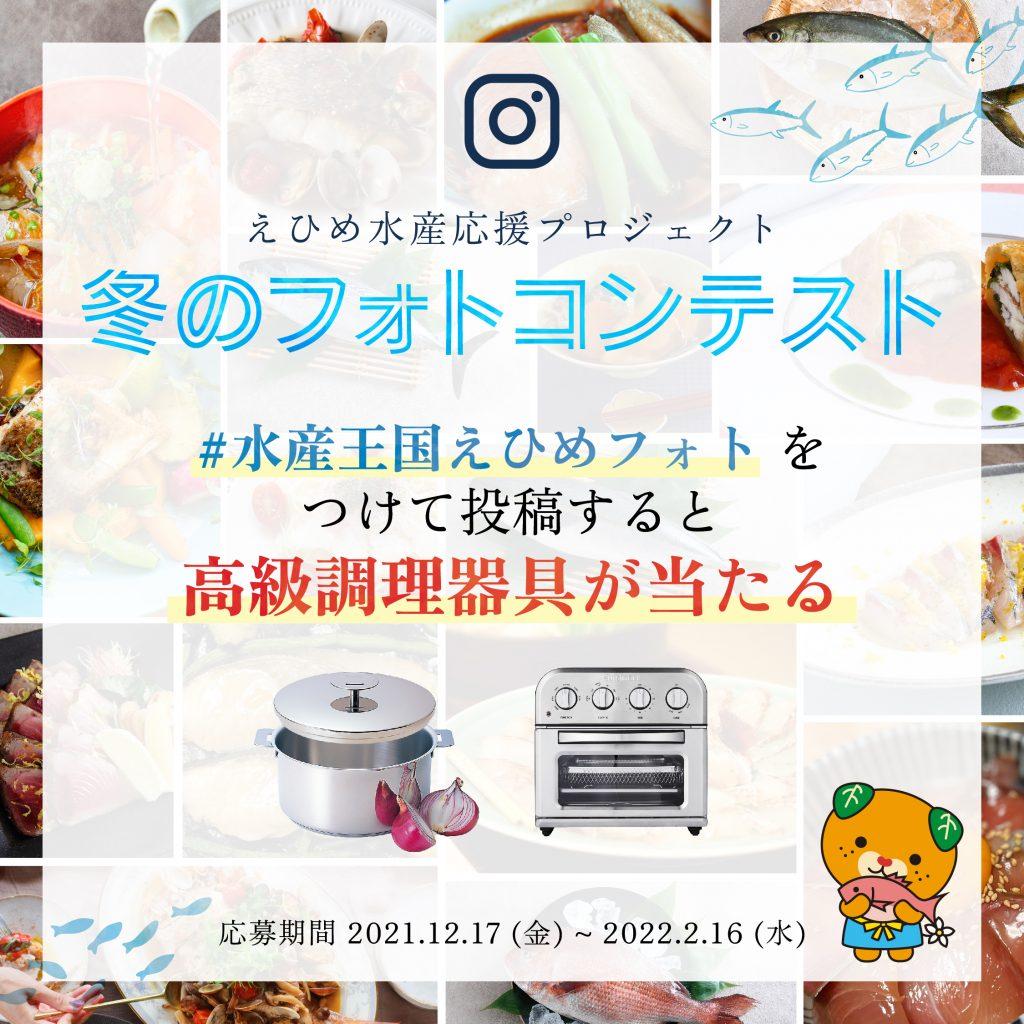 ―Seasoning A―Soy sauce・・・1.5 tablespoons Mirin・・・1.5 tablespoons Sugar・・・1.5 tablespoons Shaoxing wine・・・3 tablespoons chili oil・・・1/2 tablespoon sesame oil・・・1/2 tablespoon
1. Cut the longtooth group into 3cm pieces. If the skin is on, do not put oil in the frying pan and fry the skin side for a while over high heat. 2. Cut vegetables. Cut the white onion into 3cm lengths with a kitchen knife. (By making cuts, the green onions will not fall apart even if they are boiled.) Cut the shiitake mushrooms in half. 3. Boil the spinach in salt without cutting it. 4. Put seasoning in a bowl and mix. 5. Put 1 tablespoon of oil (not listed) in a frying pan and fry the green onions. When the pan is browned, add the shiitake mushrooms and longtooth grouper, add the seasonings, and heat over medium heat. At this point, the fish will fall apart, so do not turn it over or mix it. Once boiling, cover with a drop lid and simmer over low heat for 5 minutes. When the liquid is gone, remove the drop lid and boil down a little more. 6. Arrange the spinach in a bowl, arrange <5> neatly, and it's done.
[Related information
Point・After putting the longtooth grouper in the pan, wait without stirring. Stirring will cause the fish to fall apart. Also, be careful not to overcook the fish, as overcooking will make the fish tough.・Dried shiitake mushrooms can be used instead of fresh shiitake mushrooms. When rehydrating the dried shiitake mushrooms, add a little sugar to lukewarm water so that the osmotic pressure will rehydrate them quickly. Reconstituted dried shiitake mushrooms are easy to spoil, so it is a good idea to reconstitute a lot of them, divide them into small portions, and freeze them.・You can also use red sea bream or amberjack instead of longtooth grouper. However, it is easier to boil and fall apart than longtooth grouper, so be careful.・It is recommended to add a piece of star anise and simmer together to bring out a unique Chinese flavor.・You can substitute Japanese sake instead of Shaoxing wine. When it is made into sake, it has an elegant taste that is close to Japanese food.
Click here for Chef Komoda's restaurant → 4000 Chinese Restaurant
■ Post a dish using fish from Ehime Prefecture! During the "Winter Photo Contest", a photo contest will be held on Instagram where you can win the cooking utensils used in this Instagram live. Post a photo of a dish you took yourself using fish from Ehime Prefecture with a comment that shows it is Ehime fish, or add a hashtag (e.g. Ehime yellowtail) and "# Fishery Kingdom Ehime Photo". Then you can apply. Fisheries Kingdom Ehime [Official] Click here for Instagram Date: Until February 16, 2022 (Wednesday) Prizes: A total of 10 people Prize A: Cuisinart non-fry oven toaster 1 person Prize B: Cristel stainless deep pot 20cm 1 person Prize C: All Round Bowls Bowl Zaru SM Set for 2 people Prize D: Sakana-kun plush toy for 6 people
Note: * If the specified comment and hashtag are not attached, the application will be invalid. *Photos created and taken by yourself are eligible. *Winners will be announced after February 21, 2022 (Monday). Winners will be contacted via DM on Instagram. Please note that we will contact the winner instead of the announcement. * Participation is limited to those who live in Japan and whose delivery address is in Japan. * Limited to those who have set their Instagram posts to "Public". *Please follow the Instagram terms when creating and using an Instagram account. *Posted images may be reposted on the official account. Please note. *Please be careful about posting photos that violate copyrights, photos that include third parties, or photos that violate privacy.